Do you find that the distractions of the internet are taking over your life?  Are you constantly pushing off tasks so you can check your Facebook page or see what's new on Pinterest for the 10th time this hour? If this describes you, consider focusing your mind with a distraction-blocker app. These apps are the mobile age's way of fighting back.  You can stop (or pause) your internet addiction and lead a more fulfilling life spending quality, un-distracted time, with friends or family.
We have reviewed several apps below that can help you curb your internet addiction.
Cold Turkey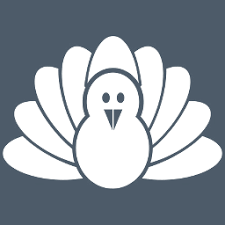 This top-rated app is a favorite for people looking to reclaim their free time as their own.  As its name implies, the app makes it easy to quit wasting time on apps and websites by stopping your ability to check them all the time. Have a friend set your passwords to keep you from being tempted.  Cold Turkey offers a free "Basic" version with limited features as well as a "Pro" version for a one-time fee of $29.
Best features
Cold Turkey's blocking features are highly customizable.  You can choose to block specific apps and websites, block the whole internet, or block your entire computer!  If you need limited online access for your work, such as access to Google Docs, just white-list the sites you need.  Set your own blocking schedule in advance so your work or study hours are always distraction-free.  Best of all, once you start a block, there's no turning back. If going cold turkey is too intense for you, you can build timed breaks into your preset blocks.Cold Turkey will also track your internet usage and let you know exactly how much time you're wasting on Instagram or YouTube each day so you know better which sites and apps to block.
Glaring glitches
While the paid version offers an excellent array of features, users find the free version of Cold Turkey to be severely limited. You won't be able to block apps or specific web pages without paying the subscription price. The free version can also be difficult to uninstall.
FocusMe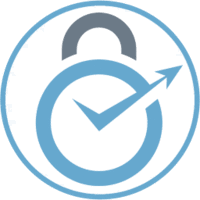 FocusMe offers features similar to those found on Cold Turkey; however, FocusMe offers even more customization and harder-to-break controls.
Best Features
Users love FocusMe's extremely detailed customization options.  The app lets you block specific programs, block keyword phrases in internet searches and schedule breaks with reminders into your time blocks. Create your schedule, and it will automatically kick into gear when you boot up your computer; there's no need to open the app to turn on the block.  Once a block has started, you can't turn it off, even if you restart your computer.  There's no cheating with FocusMe!
This app is great for students looking to boost their grades.  It even offers a special discount for the cash-strapped student to make it more affordable.
Users are also quick to highlight the incredible customer service FocusMe offers. Emailed inquiries are answered promptly and company reps are super-helpful.
Glaring Glitches
Some users complain that, while FocusMe offers an impressive array of customizable options, it can be difficult to learn your way around the app.  Setup and installation can also take up a large chunk of time.
Also, there is no free version of FocusMe, and the cost of a subscription at $6.99 a month (or $2.50 per month if you commit to a full year) is a bit on the pricey side. You can also sign up for life by paying a one-time fee of $119.
Forest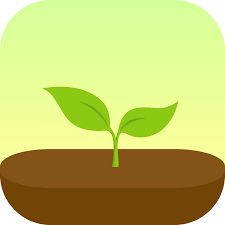 If you need visual motivation to keep you focused, this is the app for you. Forest takes the classic distraction-blocker app and turns it into a game with its unique interface and graphic design. The app isn't free, but at $1.99, it's extremely affordable.
Best Features
Every time you open the Forest app, you start planting a virtual tree. The tree will continue growing until you leave the app or complete your block. Once your timer is up, you'll have a fully grown tree. The app will store a virtual forest of every tree you plant, serving as a great visual reminder of all the time you spend away from your phone. Become an expert "Forester," by planting an entire forest!
This innovative app works by motivating the user to keep the Forest app open on their device. Once it's open, all apps are blocked unless they have been white-listed by the user. While the user's tree is growing, the app encourages the user to leave their phone alone and go do something productive, like catch up with family or get back to work.
Earn virtual coins for every tree you plant within the app and then spend them on real trees: Forest partners with
 Trees for the Future
, an authentic tree-planting organization. To date, 535,815 trees have been planted through this unique arrangement. Instead of wasting time online, you can help make the world a more beautiful place.
Glaring Glitches
The app's unique approach to distraction blocking is also its greatest disadvantage because it offers very little customization. There's no way to plan built-in breaks, create a weekly schedule or even set a password for your block.
How they stack up         
| | | | | |
| --- | --- | --- | --- | --- |
| App | Free version | Student Discount | High Customization | Visual motivation |
| Cold Turkey | Yes | No | Yes | No |
| FocusMe | No | Yes | Yes | No |
| Forest | No | No | No | Yes |