We Are Live with our Upgraded Platform!
Mobile banking users:
Download our upgraded App. Available in the Apple App and Google Play Stores.  Search for American Southwest Credit Union or ASCU and look for the new icon shown below. Delete the previous app with the white bird icon.
Desktop Users:
If you have bookmarked the login page, please delete the bookmark and click the red login button at the top of this page to login fresh.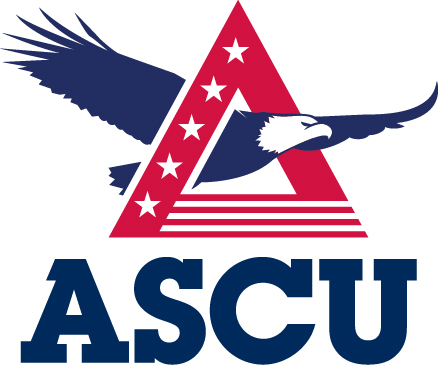 You asked and we listened! ASCU is proud to launch our upgraded and more sophisticated digital banking platform.  On par with the largest banks and credit unions in the nation, our digital banking system has all the features you've come to love, with many enhancements you will enjoy and appreciate.
SavvyMoney
One of the most innovative features in our upgraded platform is SavvyMoney credit scoring & money management tool. SavvyMoney allows you to monitor your credit score daily.  If you choose to enroll, you can also categorize your expenses right from the digital banking platform, giving you the ability to see how you are spending your money, without having to create complicated spreadsheets or manually enter data.
Card Controls
We are also pleased to introduce Card Controls, the ability to view your credit card transactions, balances, and pay your credit card bill within digital banking.  This particular feature makes managing your cards more convenient because you will not have to download a separate app or login to a separate system to view your card information.
Other upgraded and enhanced features include
Bill Pay
Remote Check Deposit
Security Alerts, such as login alerts, balance alerts, cleared check alerts, loan due date alerts, transaction alerts, and transfer alerts. Alerts can be customized by you to meet your needs.
Add Accounts
Add External Accounts from other institutions to easily manage your money in one place.
Pay a Loan with a Debit Card
Open a New Account
Secure Member 2 Member transfers with easy codes
Stop Payments such as a check or ACH
eStatements & Documents available within the platform
Set up Wire Transfers
Set up Travel Notices
Keep your cards safe with our Card ON/OFF feature. Turn cards off when not in use. Turn cards on when you are going to use them.
Set up Overdraft Path
Video Banking
Face to Face is often the best!  Connect face to face with us right from online banking or the App.  This feature is an amazing way to bank.  Can't drive? Too ill to leave the house? Don't want to load up the little ones into the car?  Use video banking instead!  Don't use digital banking? That's ok! You can still video bank with us wherever you are, with your computer or smart phone just by clicking "Let's Talk" on our retail website at www.ascu.org
Don't see video banking in the available options? The choice for video banking will only be shown if it is available at that time.
Chat Support
Don't want to use video?  We have chat support, phone, and secure messaging, giving you multiple options to connect with us in the environment you feel most comfortable with.
Business Members 
Business members can now enjoy a business banking platform, never before available at ASCU.  Features include
Ability to set up permissions, limiting access or restricting access for staff, accountants, and/or CPAs
Easier Business to Business Payments
If set up properly, business members will be able to see business and personal accounts in one page
Upgraded ACH & wire features
Improved management for accounts payable/receivable
Improved payroll services
etc.