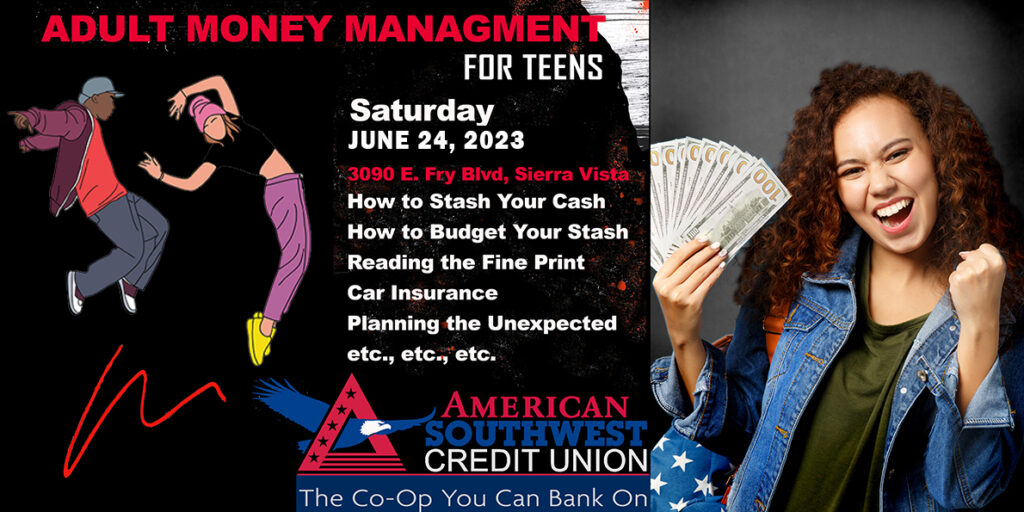 Date: Saturday June 24th
Time: 9:30 AM – 1:00 PM
Location: American Southwest Credit Union, 3090 E. Fry Blvd. Meet in the lobby of the 2-story building.
The class you wish you had the opportunity to attend when you were a teen is now here for your teens.
Ages 14-20 welcome to attend.
Parents, grandparents, & guardians are welcome too.
Students will learn about budgeting in the real world with up to date figures on housing and insurance costs, utility costs, groceries, car payments and maintenance, and all the rest that goes into an adult budget.  Kids will use their "dream job" average starting salary to design their budget.  In addition, we'll give tips for buying and budgeting for cars, shopping for car insurance, and what to do when you step on a car lot to purchase a car.  Students will also learn important saving strategies to help put them on a path for success.
Use the QR code to sign up today or email kgray@ascu.org