Make payments to companies or people easily with Bill Pay.  Just enroll by clicking on the "Pay Bill" icon on your dashboard.
After that, follow the steps below to set up the companies you want to pay.
Click on "Pay a Bill". If a window pops up that asks you to enroll first, follow the steps to enroll before proceeding.  You will be asked to re-enter your password to enroll.
Click on "Add another bill" to add the company or person you wish to pay.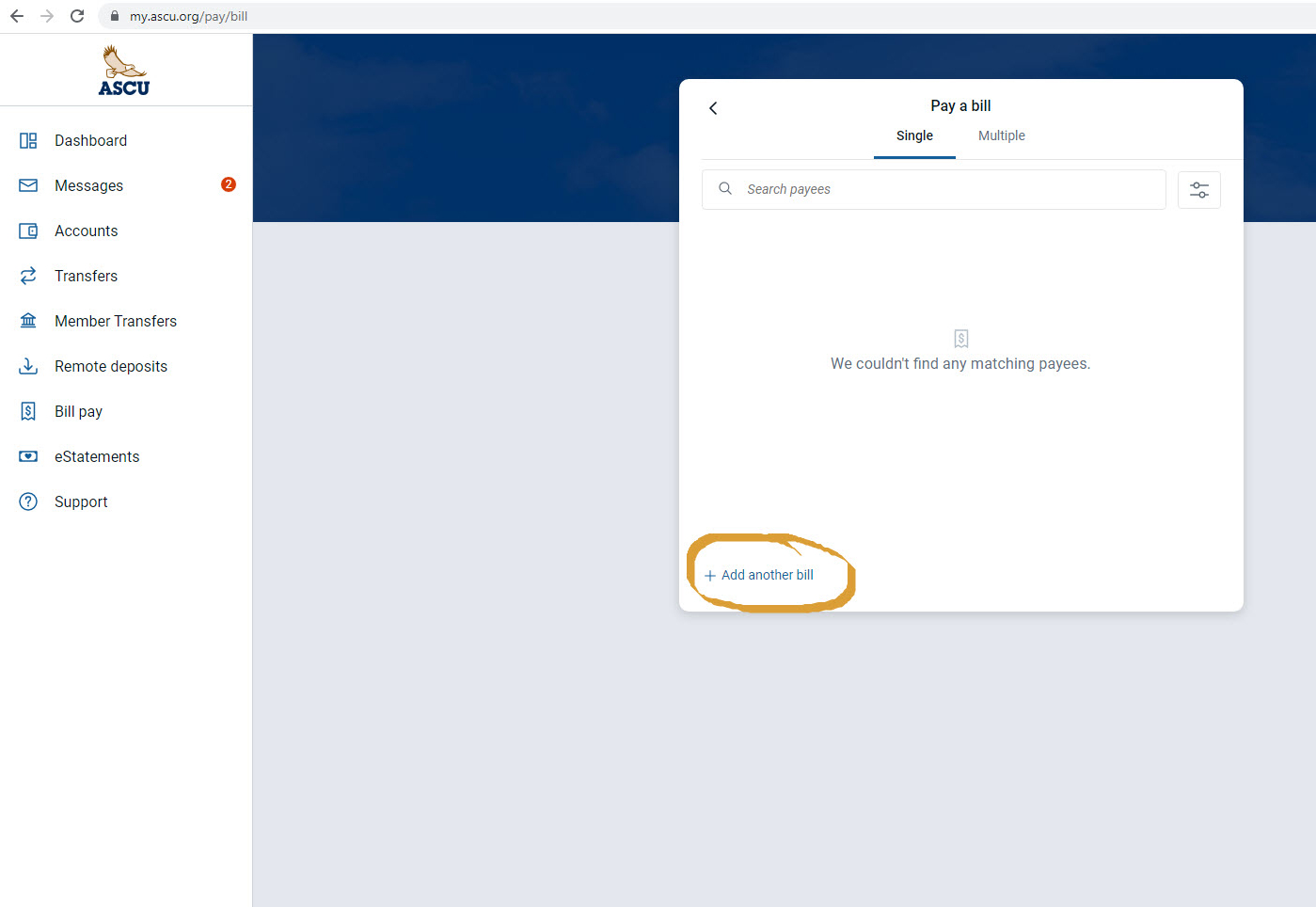 Fill in the boxes with the correct information. Double check that all information you have added is correct.  Then hit "Submit"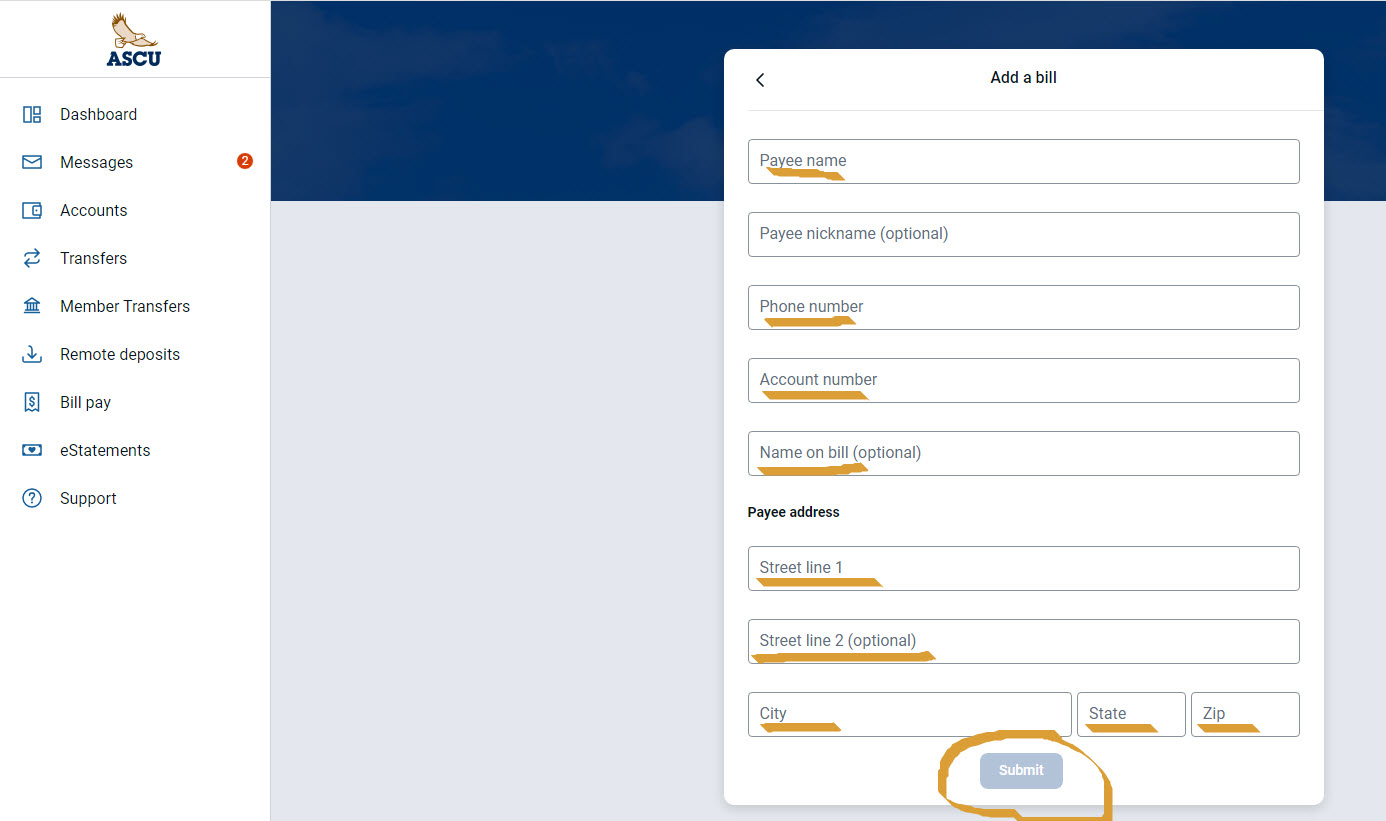 At this point, you have not paid the bill.  You've only added this bill to your list of bills you want to pay in the future.
After hitting submit, you will be given the option to pay this bill, add another bill, or to hit "I'm done"
Click "Pay This Bill"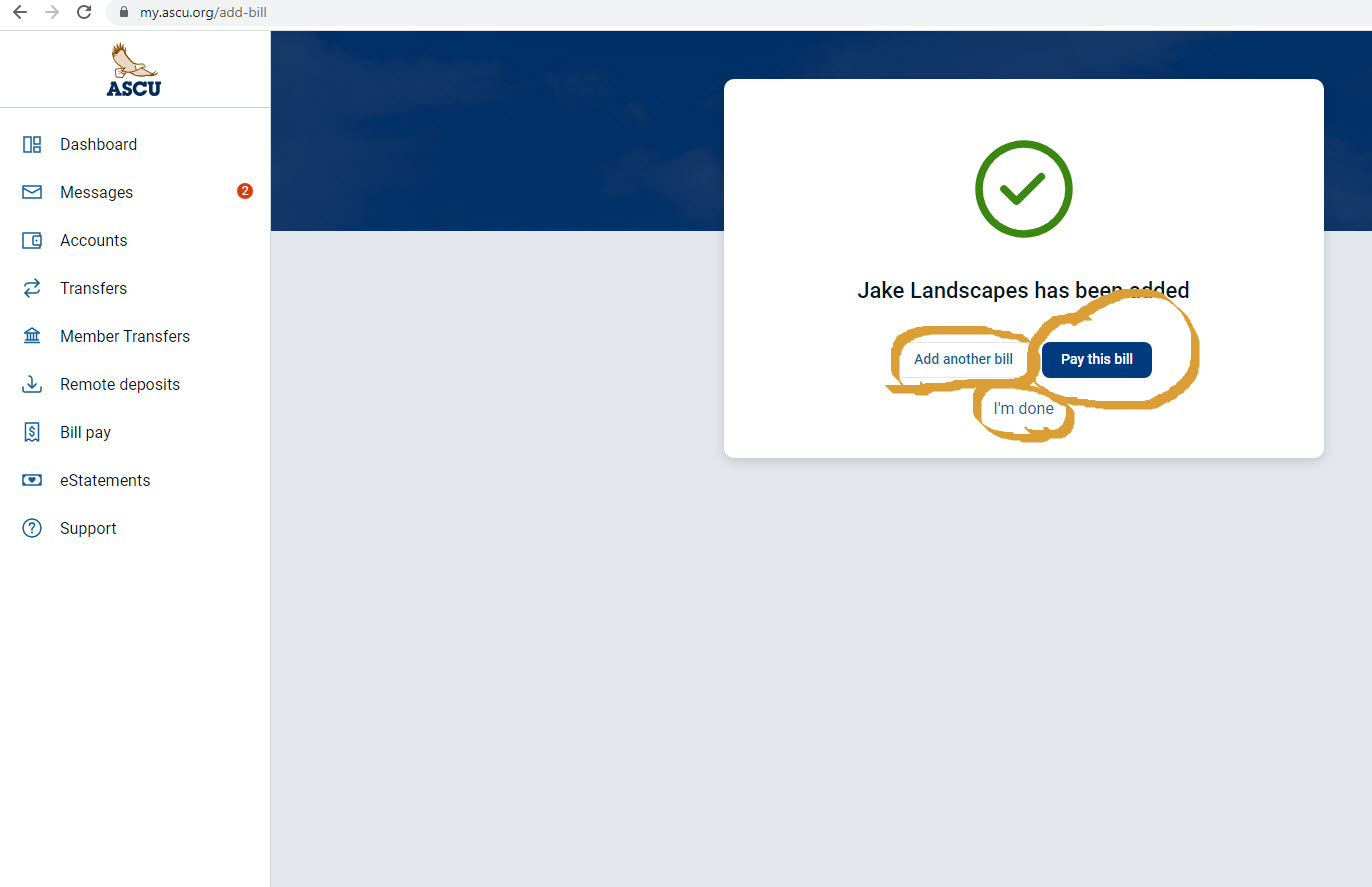 Do not click submit yet. If you want to add notes or set up reoccurring payments to this company or person, Click "More Options".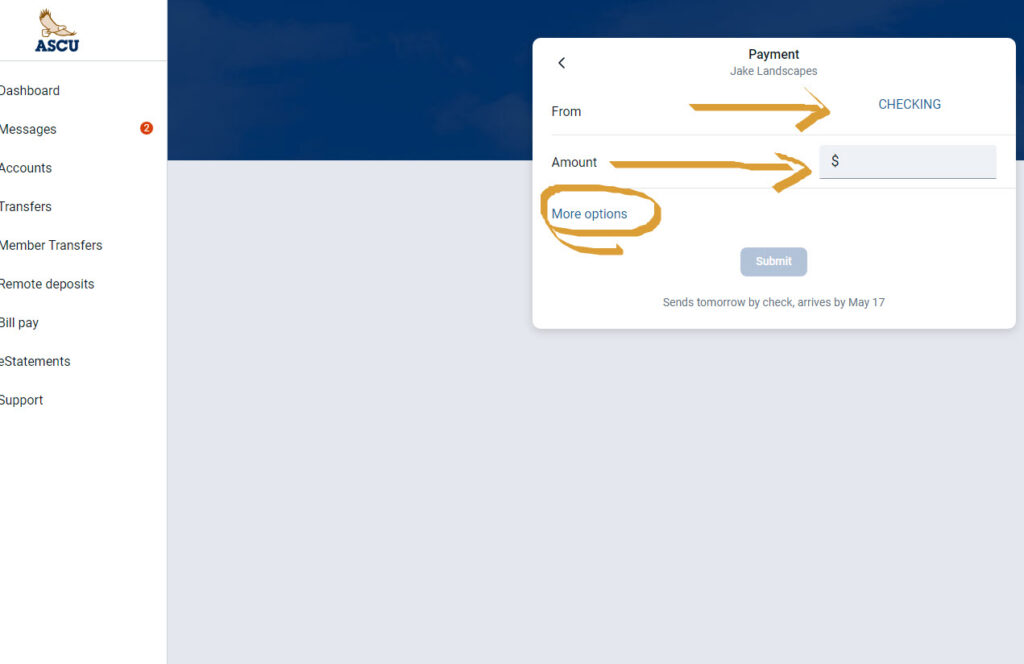 Adjust the amount, frequency, send date, and notes on this payment.  Then click "Submit"
Click Submit to pay the bill you have selected.
---
HOW TO PAY MULTIPLE BILLS AT ONE TIME
Click on Pay Bills
Click on "Multiple"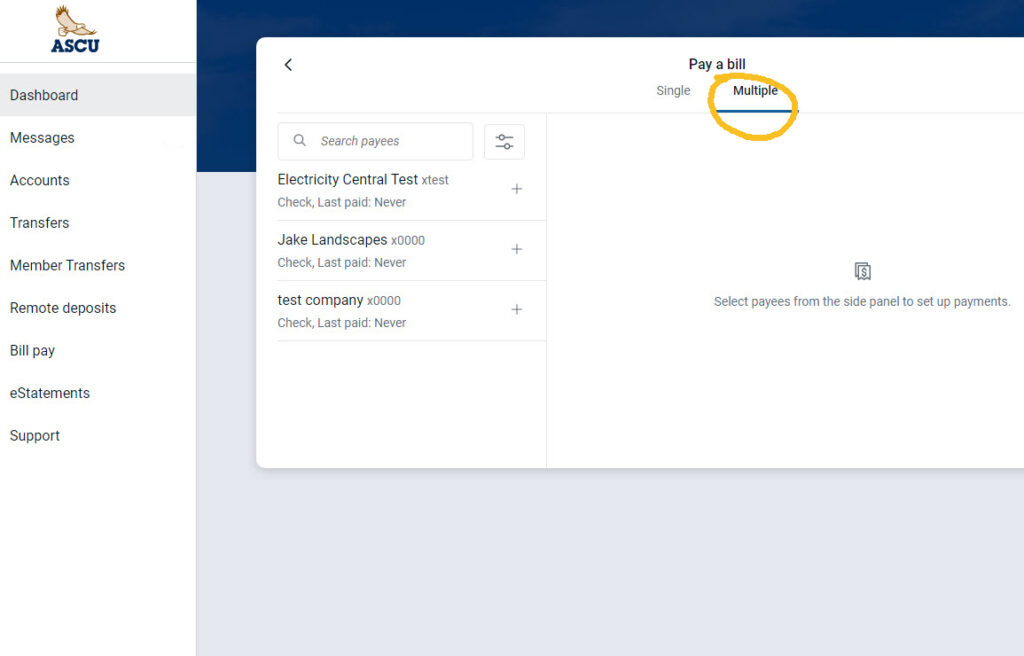 From the list of bills you have set up previously, select the bills you want to pay by clicking on them. The list of bills to pay will populate as you are clicking on them.  Then after you've finished making your selection of bills to pay, enter the amounts you want to pay.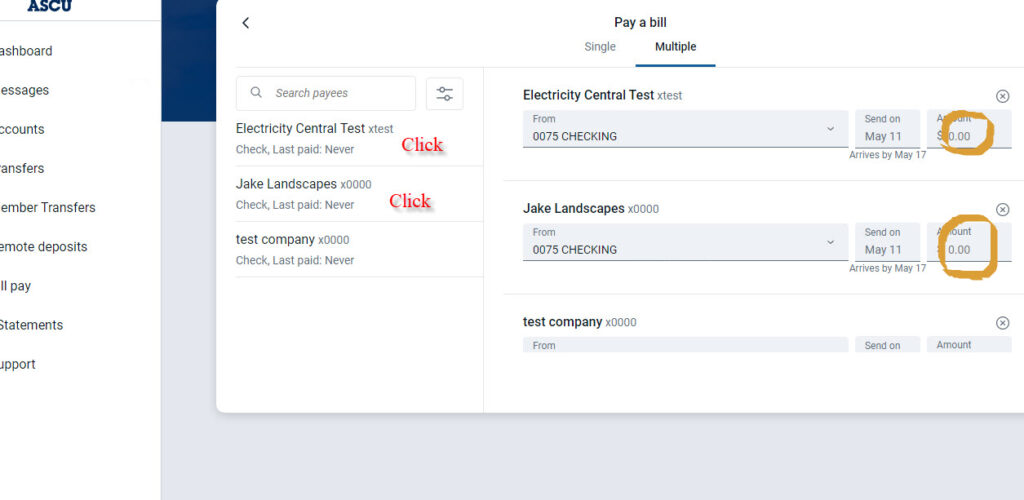 After adding the amounts for each bill you want to pay, click "Review and Pay"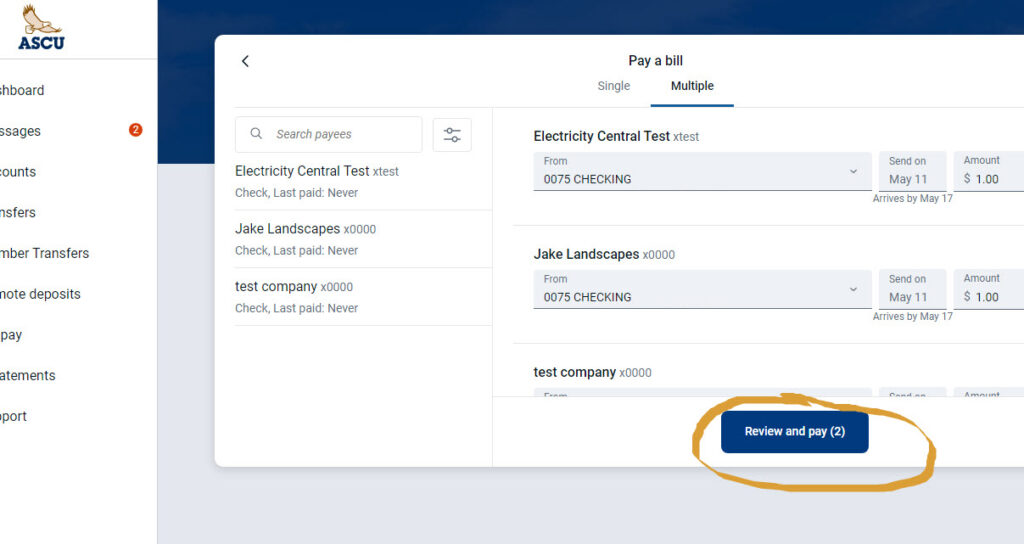 Check your bills, the amounts to be paid, and the account that the funds will draw from.  If everything is correct, click "Submit Payments"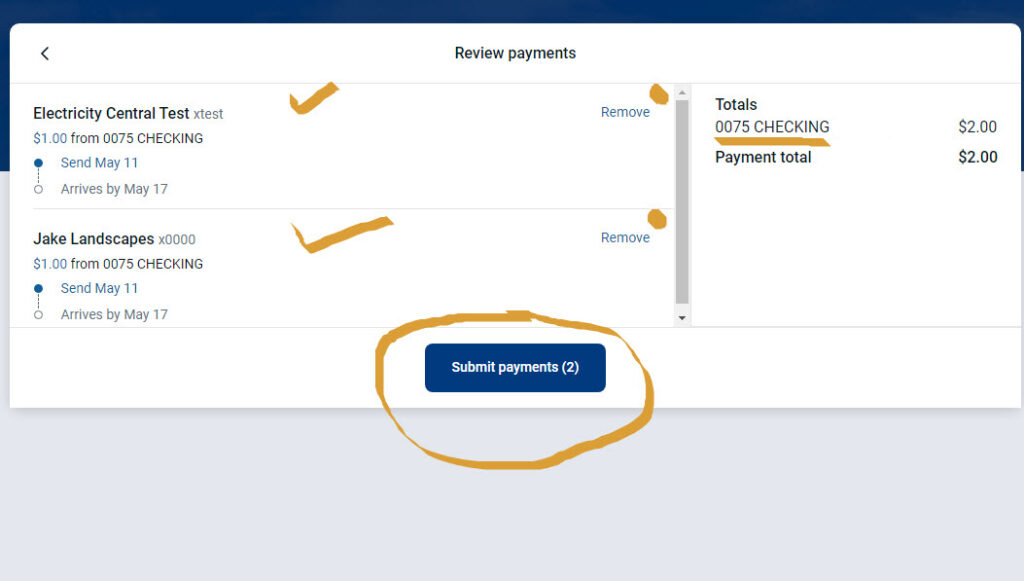 A confirmation window will appear after you click "Submit Payments."  You're all set.