_______________________
Want to download your transactions?  Follow the steps below.
Step 1: From your account Dashboard, Click on the type of accounts that you want to work with. Use the accounts listed at the top of the screen.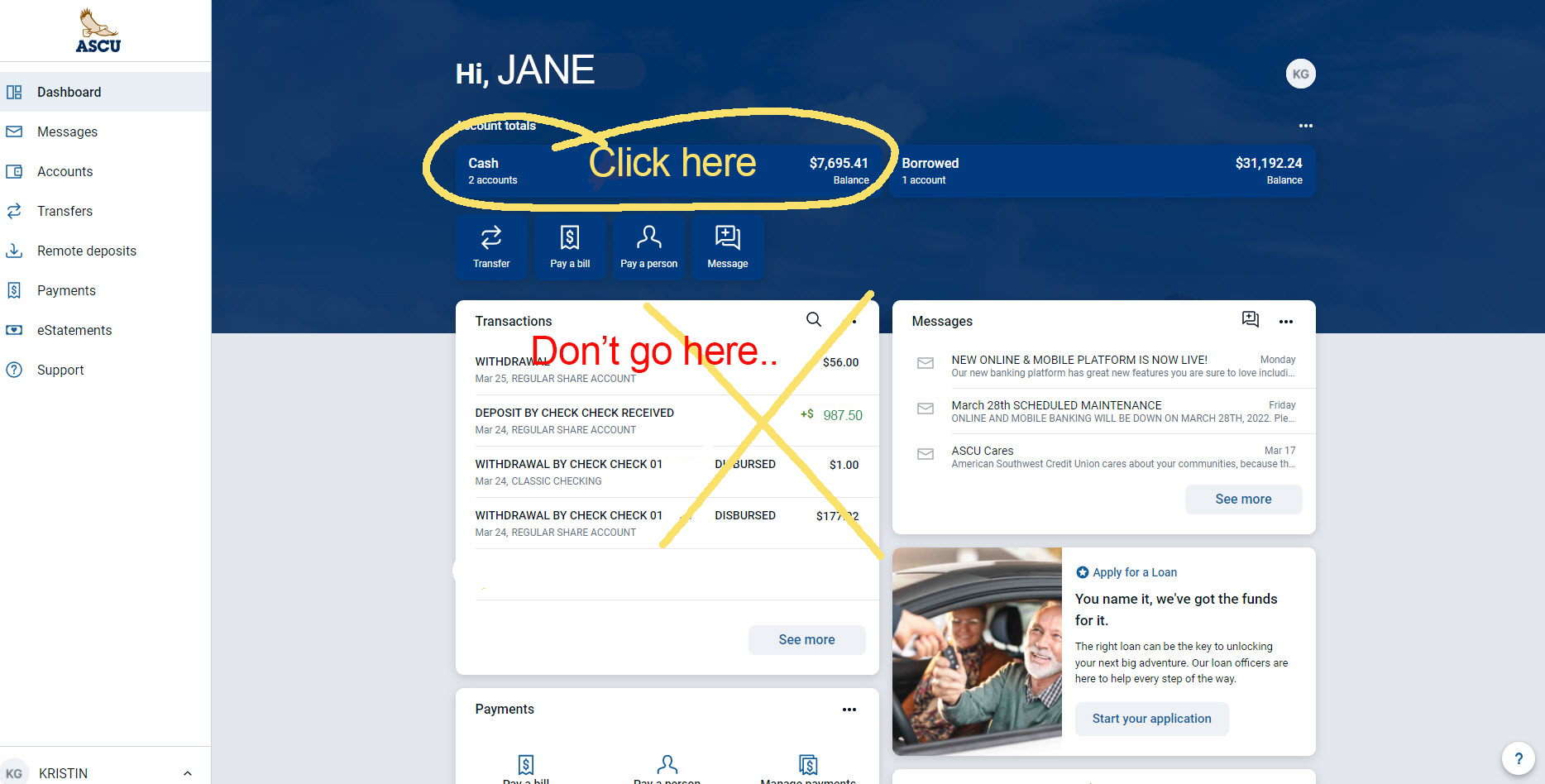 Step 2.  A full listing of your accounts will appear. Double Click on the account you want to download transactions from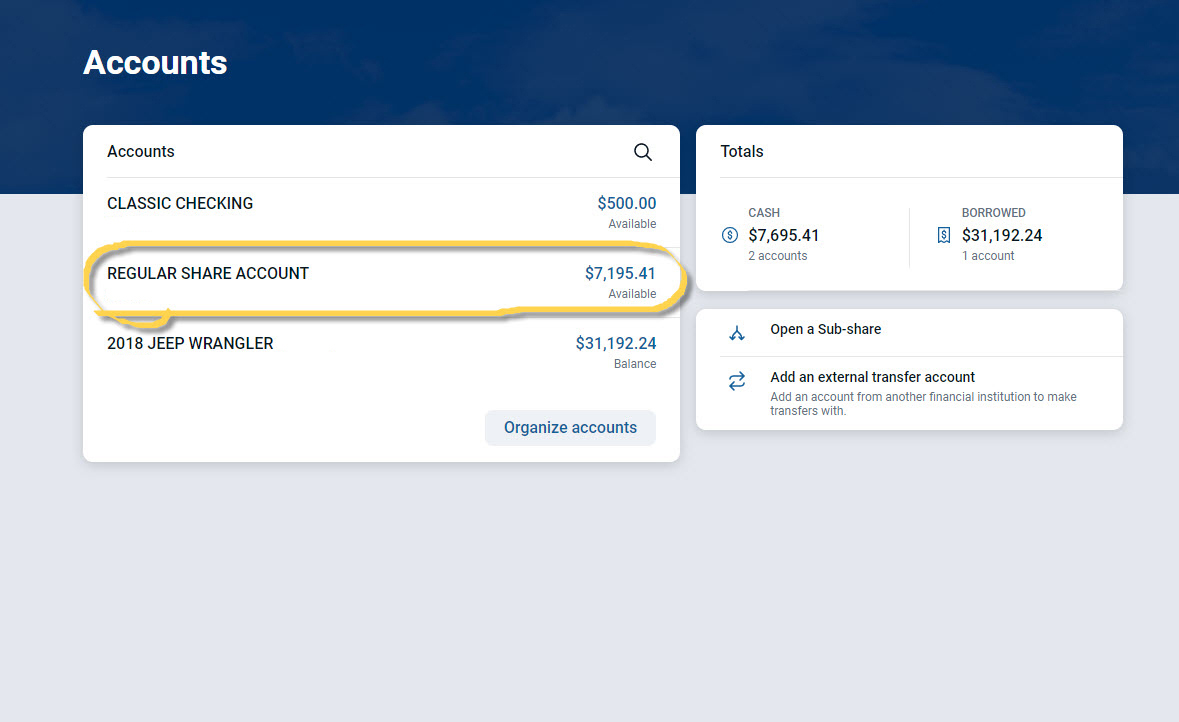 Step 3.  Click on the Download Icon. Note that this is also where you can find the routing number. You can also print from this screen or search for a specific transaction from this screen with the magnifying glass and print icons located next to the download icon.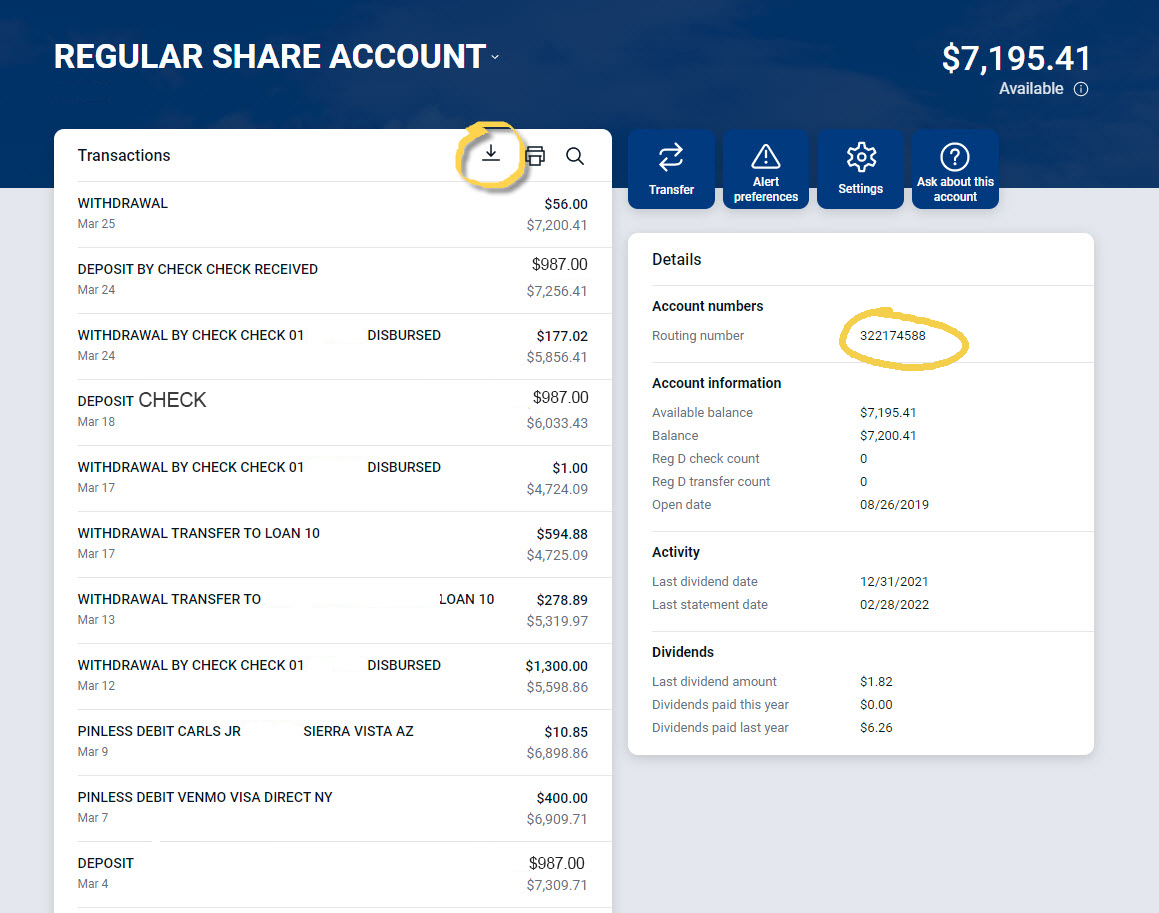 Step 4.   Select the date range you want.  Click "Download".  Note: Understand how your computer system is set up. Depending on your system, you may be prompted to either save the file to a specific folder on your computer or it may automatically go into a pre-designated "Download" folder.  Likewise it may automatically open when the download is complete or it may not.